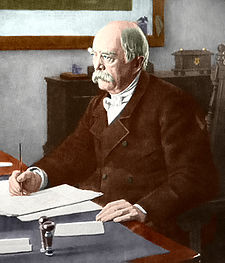 It seems that everyday I open the paper there is some bit of news or commentary that calls to mind the history we've been studying. Here's one from this past week.
You've all surely heard the news about the WikiLeaks release of tens of thousands (I don't know the full number, but it is a lot) of confidential diplomatic cables from U.S. Embassies and Consulates. It's been an embarrassment for the American government and for many foreign friends (and enemies). Each day seems to bring a new revelation: Arab countries warning about the dangers of Iran, cutting remarks from American diplomats about allied leaders (Berlusconi, Sarkozy, etc.), U.S. fears over Pakistan's nukes, and much more.
In an opinion piece in the New York Times from last week, Paul Schroeder, a historian at University of Illinois, Urbana-Champaign, and an expert on European politics, discusses the challenges that follow when diplomacy is carried out in the light of public opinion. In brief: there are lots of them.
In preparing the U.S. for entry into the war in Europe, Woodrow Wilson called for "open covenants of peace, openly arrived at." After the difficulties of negotiating a settlement at the Paris Peace Conference – as British crowds were calling for hanging the Kaiser – Wilson and the other members of the Big Four holed up to work out the details of agreement.
Schroeder also discusses the strategic leak of diplomatic messages. He tells the very famous story of Bismarck working to goad the French into war by creating a diplomatic incident. After a meeting between the French Ambassador and the Prussian King at the spa town of Ems, a meeting in which the Kaiser rejected the French position on a question of European diplomacy, Bismarck released a doctored version of a telegraph to the foreign office describing the meeting. The leaked telegram precipitated a European diplomatic crisis, which led to war between France and Prussia, which led in turn to the establishment of the German Empire in 1871.
The German military theorist von Clausewitz is famous for writing that (I translate loosely) "war is diplomacy by other means." It was a sentiment that Bismarck heartily agreed to. In the case of the Ems telegram affair, he showed that he also believed that diplomacy was war by other means.